HANMERO 2017 China Week Trade IRAN & U.A.E.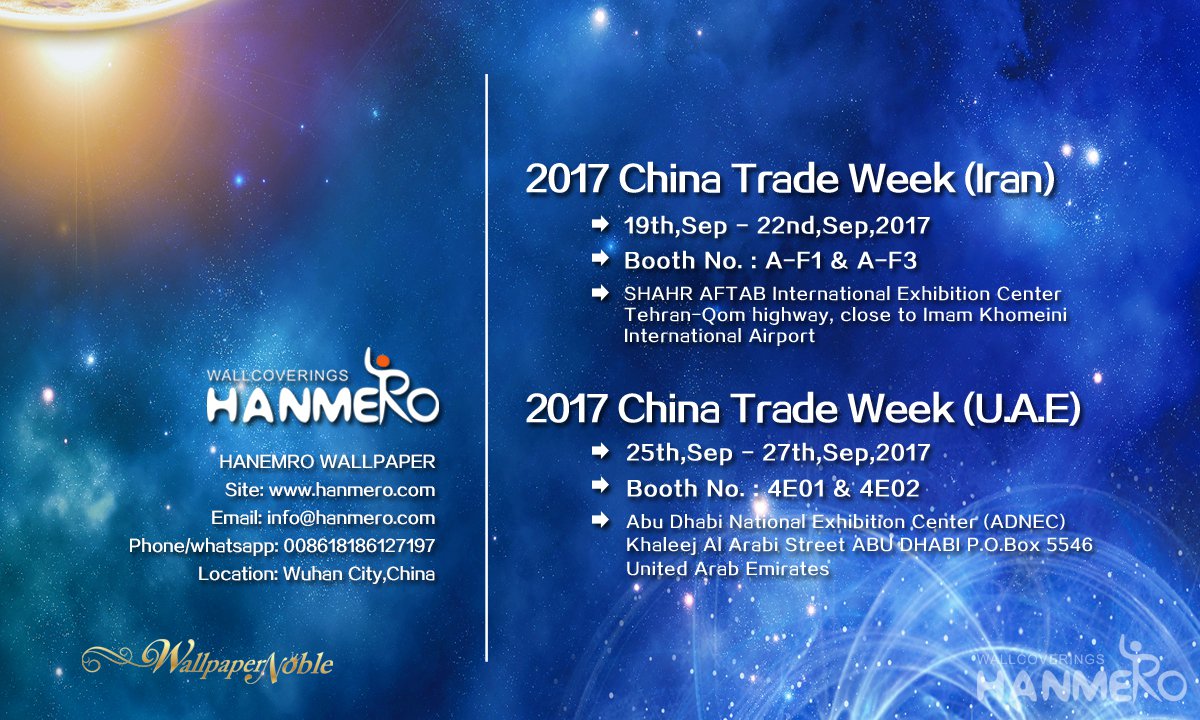 In order to expand HANMERO brand to more countires,we will attend 2017 China Trade Week Fair in Iran and U.A.E. to display our HANMERO wallpaper designs!

Here are our exhibition detailed information:
2017 China Trade Week (Iran)
SHAHR AFTAB International Exhibition Center
Tehran-Qom highway, close to Imam Khomeini International Airport.
Booth No. : A-F1 & A-F3
2017 China Trade Week (UAE)
Abu Dhabi National Exhibition Center (ADNEC)
Khaleej Al Arabi Street ABU DHABI P.O.Box 5546 United Arab Emirates
Booth No. : 4E01 & 4E02

If you want to fix a date to meet with us,please contact us below!


HANEMRO WALLPAPER
Site:
www.hanmero.com
Email: info@hanmero.com
Phone/whatsapp: 008618186127197
Location: Wuhan City,China