Ghana Customer Godwin Visited HANMERO
Warmly welcome our customer Godwin from Ghana to visit us HAMMERO! Godwin is as very talkative and kind business man. He runs decoration stores in Ghana and he wants to start wallpaper part now. Godwin stayed 2 days for viewing our sample catalogues and discussing about his container orders. He looked through nearly 50 books and wrote down every models he chose in his notebook,which shows he is also very serious and scrupulous person.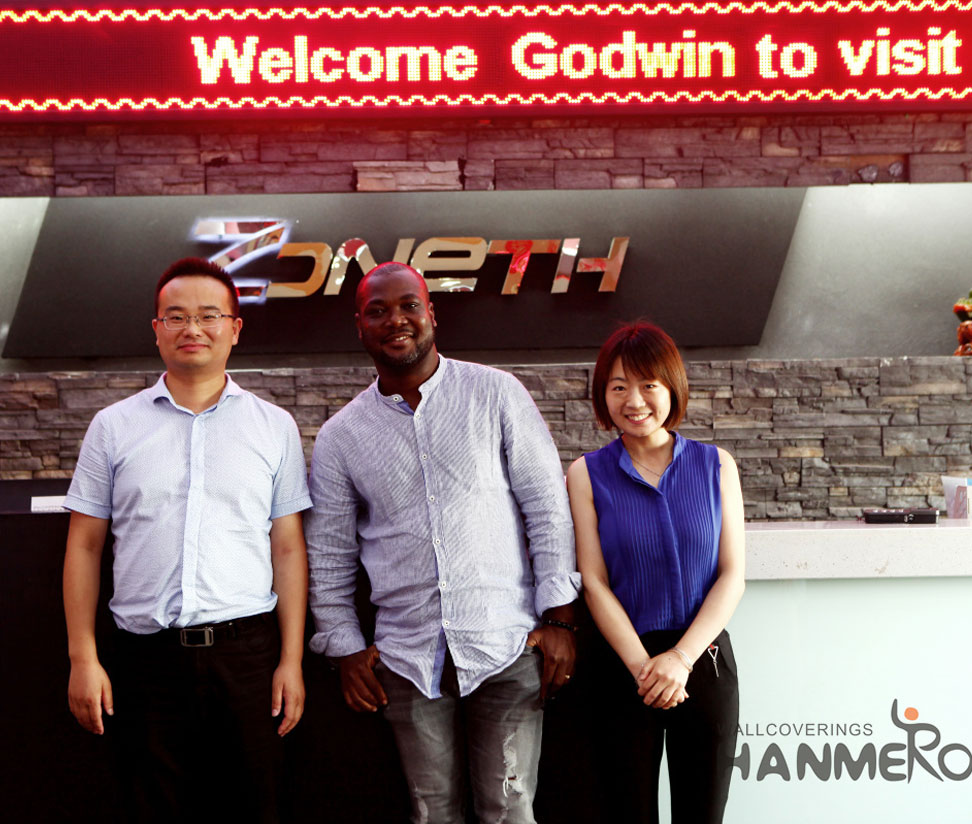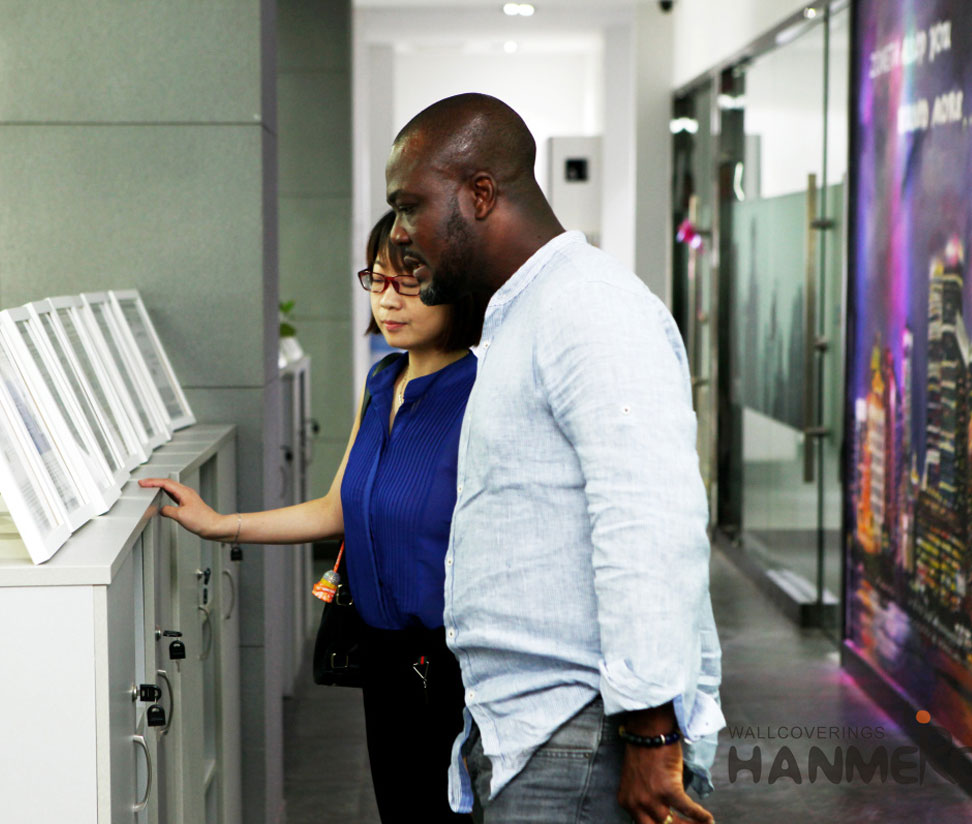 On the second day, we discussed from 11am to 10pm, nearly midnight, after our negotiation, Godwin ordered 3000 rolls wallpaper as trial order to test his market and he paid the deposit 7500 DOLLAR in CASH! That is a big sum off money but he don't hesitate to pay us at once. We had a late dinner together and treated him with Chinese food. HANMERO will always be your reliable partner and friend to help you grow together!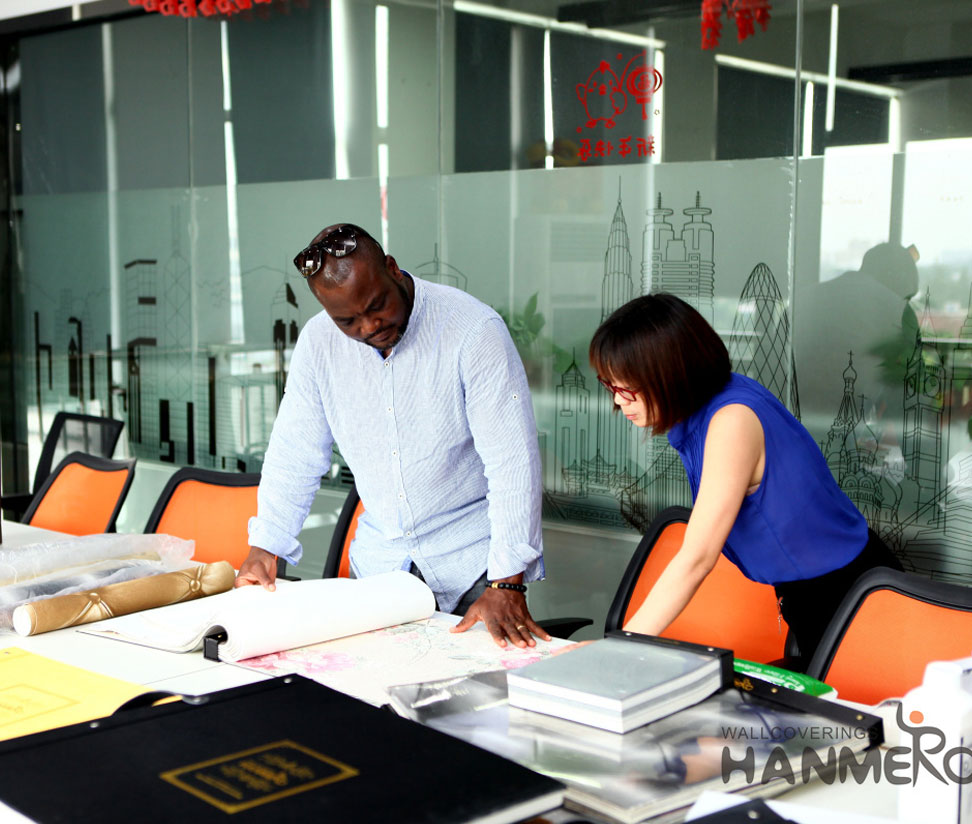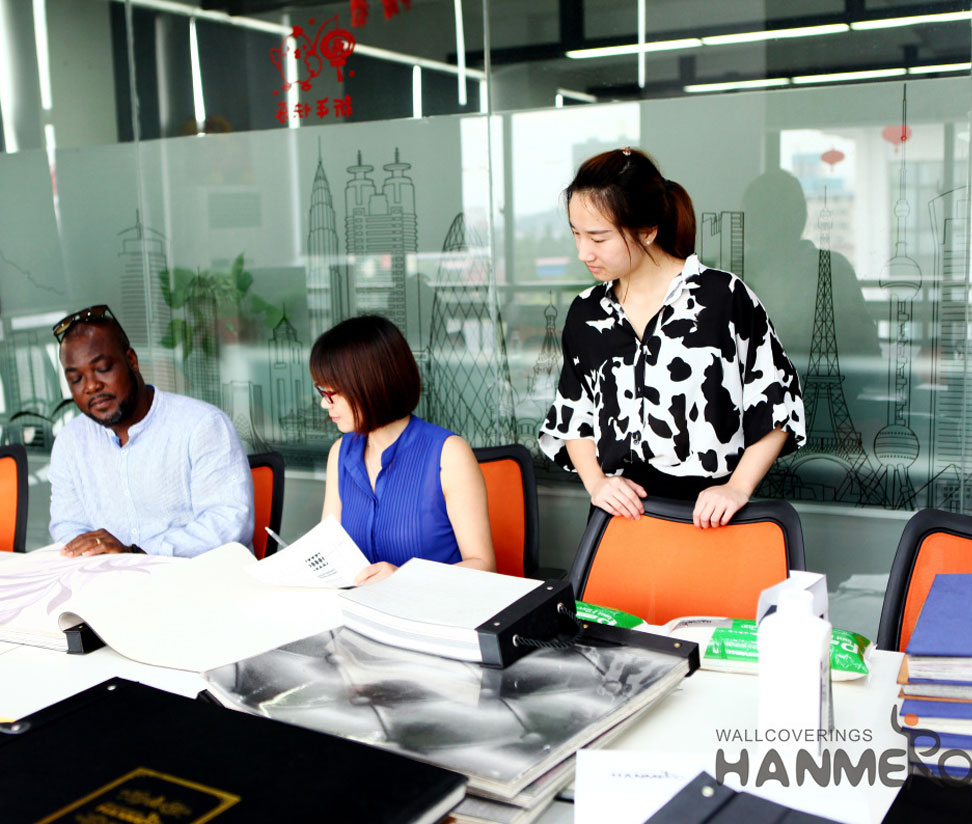 HANMERO warmly welcome customers to visit our company and factory , choose the wallpaper designs you like and build long-term win-win business cooperation.
HANEMRO WALLPAPER
Site: www.hanmero.com
Email: info@hanmero.com
Phone/whatsapp: 008618186127197
Location: Wuhan City,China