HANMERO Big Promotion in Lagos Warehouse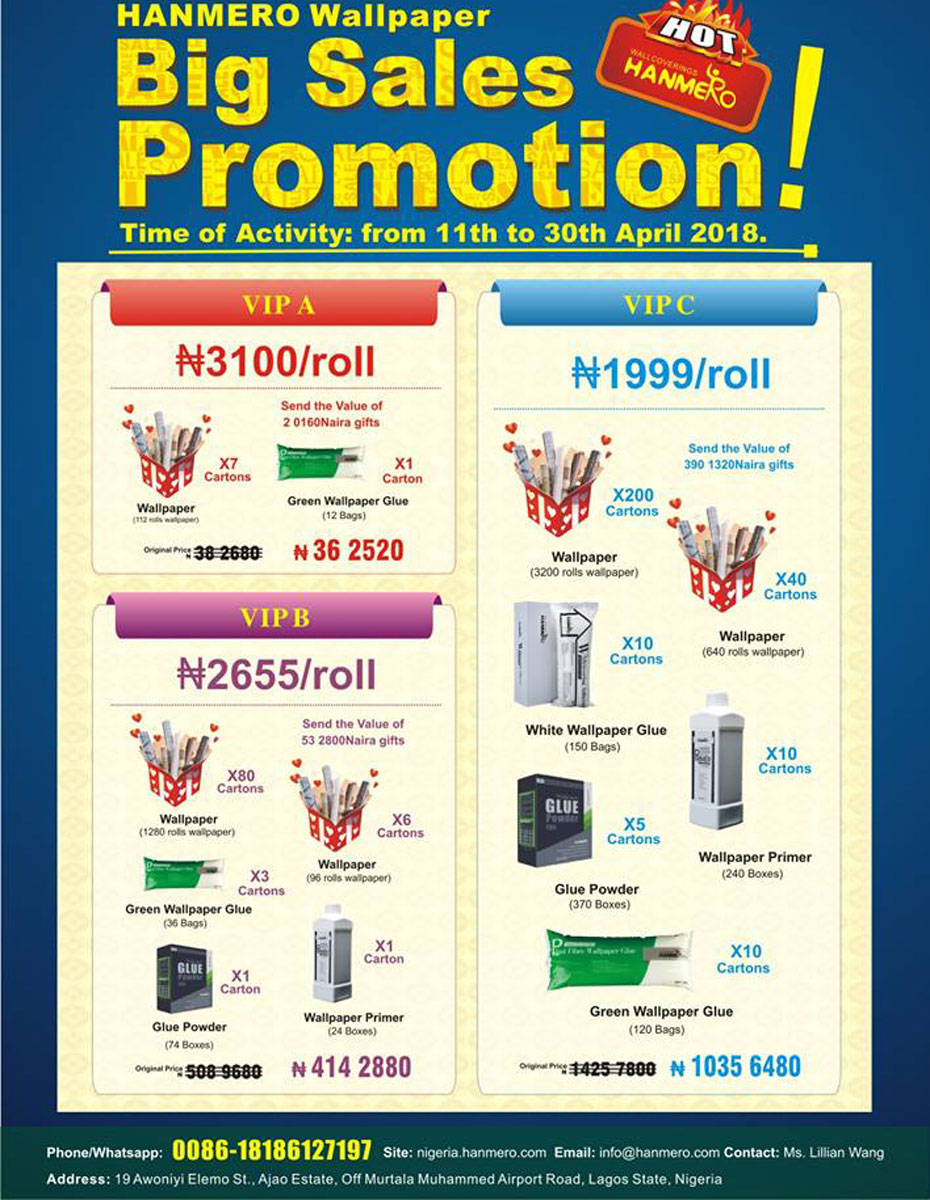 HANMERO do big promotion for PVC wallpaper in our Lagos warehouse Nigeria in order to reward our customers'trust and continuous support.The promotion activity begins from 11th to 30th April 2018.
1.High-grade PVC wallpapers with various hot selling designs in stock for your options.
2.All wallpapers have passed CE,SGS,REACH,GB test.
3.Pay with Naira(Nigeria Bank)
4.Cheap prices with free surprising gifts.
This is really a good chance to stock some for your warehouse if you have wallpaper purchasing plan in recently. HANMERO Wallpapers will surprise you!
For more cooperation details,please freely contact us below.
HANEMRO WALLPAPER
Site:
www.hanmero.com
Email: info@hanmero.com
Phone/whatsapp: 008618186127197
Location: Wuhan City,China